AIR POLLUTION AFFECTS YOUR HEALTH
16/10/2019
-
PECTIN COMPLEX
-
0 Bình luận
Elevated levels and long-term exposure to air pollution can lead to serious symptoms and conditions affecting human health. This mainly affects the respiratory and inflammatory systems but can also lead to more serious conditions such as heart disease and cancer. According to WHO, air pollution is estimated to be the world's leading environmental cause of premature deaths. In addition, air pollution increases the incidence of a wide range of diseases (e.g. respiratory and cardiovascular diseases and cancer), with both long-teem health effects.
Children are the most vulnerable group to air pollution. According to the UNICEF study "Clear the air for children" from 2016, air pollution is linked with diseases and infections that kill around 600,000 children under 5 years of age per year. Air pollution threatens children's lungs and can cause respiratory illnesses.
Pollutants can cross the blood-brain barrier and can cause permanent damage of the brain. This reduces the children's ability to learn, and decreases their ability to perform mental tasks. An increase of asthma and respiratory diseases also can lead to an increase of missed days of school.
In order to know if you breathe clean and safe air or inhale toxic disease causing compounds, you should daily check AQI (Air Quality Index)
WHAT IS AIR QUALITY INDEX?
The Air Quality Index, or AQI, informs about the health impacts of the current air quality. The higher the AQI value, the greater the level of pollution and harmful health impacts.
AQI Values

Levels of Health Concern

0 to 50
Good

Air quality is considered satisfactory, and air pollution poses little or no risk.

51 to 100

Moderate

Air quality is acceptable; however, for some pollutants there may be a moderate health concern for a very small number of people who are unusually sensitive to air pollution.

101 to 150
Unhealthy for Sensitive Groups

Members of sensitive groups may experience health effects. The general public is not likely to be affected.

151 to 200

Unhealthy

Everyone may begin to experience health effects; members of sensitive groups may experience more serious health effects.

201 to 300

Very Unhealthy

Health warnings of emergency conditions. The entire population is more likely to be affected.

301 to 500

Hazardous

Health alert: everyone may experience more serious health effects.
Hanoi is the second the most polluted citiy in Southeast Asia.
Most of the time Hanoi has unhealthy indexes of air quality and endangers all its habitants with a very high risk of development of incurable diseases.
Due to the information of WHO, diseases caused by air pollution lead to the deaths of about 8.4 million people each year:
· 40% – ischaemic heart disease
· 40% – stroke
· 11% – chronic obstruction pulmonary disease
· 6% - lung cancer
· 3% – acute lower respiratory infections in children
WHERE DOES HE POLLUTION COME FROM ?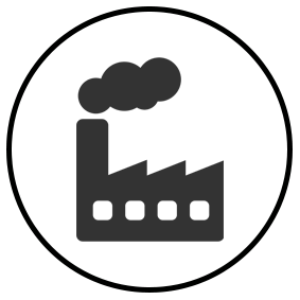 Industrial emissions like fuel combustion and process emissions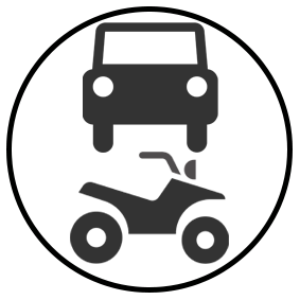 Vehicle emissions are caused by exhaust, brake, fuel evaporation but also road wear and tear.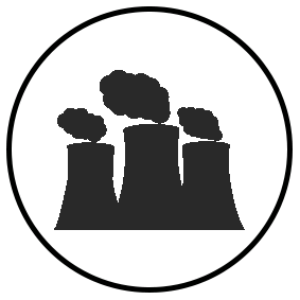 Power plants combust coal, oil, biomass, or waste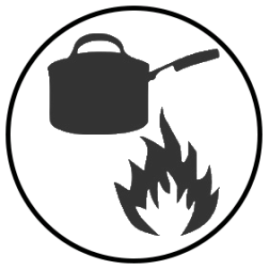 In households, cooking with charcoal, burning waste, and lighting add to air pollution.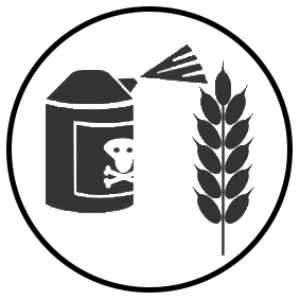 Agricultural emissions derive from chemical fertilizers and animal waste that combine with pollutants of combustion. The burning of agricultural waste also contributes to air pollution.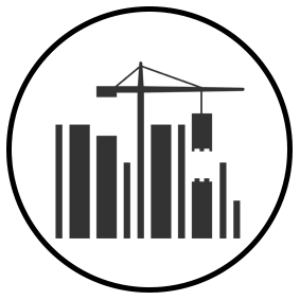 Construction activities pollute air due to the operation of diesel engines, demolition, burning, and working with toxic materials. Furthermore, construction sites generate dust.
Air pollution does not stop at national borders. Emissions that originate in one country like China or India cause damage in another countries' environment. Pollution is transported across hundreds and even thousands of kilometers. and poses us at a big risk of contamination and health problems.
WHATWWHAT AIR POLLUTANTS ARE THE MOST DANGEROUS?
#1 PARTICULATE MATTER
PM2.5:

67

μ

g/m

3
Particulate matter (PM) is the term for a mixture of solid particles and liquid droplets found in the air. PM2.5 are fine inhalable particles, with diameters that are generally 2.5 micrometers and smaller.
#2 PARTICULATE MATTER
PM10:

106

μ

g/m

3
Particulate matter (PM) is both directly emitted to the atmosphere and formed in the atmosphere. PM10 are inhalable particles, with diameters that are generally 10 micrometers and smaller that cause inflammatory diseases of lungs, may lead to cancer.
#3 SULPHUR DIOXIDE
SO

2

:

8 ppb
Sulphur Dioxide (SO2) is a colorless gas with a sharp odor. It is produced from the burning of fossil fuels (coal and oil) and the smelting of mineral ores that contain sulphur. Chronic exposure to sulphur causes bronchospasm, pulmonary edema, pneumonitis, and acute airway obstruction.
#4 NITROGEN DIOXIDE
NO

2

:

40 ppb
Nitrogen Dioxide (NO2) the main source of nitrate aerosols, which form an important fraction of PM2.5. At short-term concentrations exceeding 200 μg per m3, it is a toxic gas which causes significant inflammation of the airways. Its major sources of anthropogenic emissions are combustion processes (heating by open fire burning, power generation, and engines in vehicles and ships). Chronic exposure to Nitrogen Dioxide causes chronic obstructive pulmonary disease and acute exacerbation of COPD and in fatal cases, deaths.
#5 OZONE
O

3

:

85 ppb
Ozone (O3) at ground level – not to be confused with the ozone layer in the upper atmosphere – is one of the major constituents of photochemical smog. It is formed by the reaction with sunlight (photochemical reaction) of pollutants from vehicle and industry emissions such as nitrogen oxides (NOx) and volatile organic compounds (VOCs). As a result, the highest levels of ozone pollution occur during periods of sunny weather. Chronic exposure to Ozone leads to lung diseases such as asthma, emphysema, and chronic bronchitis.
#5 CARBON MONOXIDE
CO:

2 ppm
CO is a colorless, odorless gas that can be harmful when inhaled in large amounts. CO is released when something is burned. Breathing air with a high concentration of CO reduces the amount of oxygen that can be transported in the blood stream to critical organs like the heart and brain. Chronic exposure to CO causes headache, dizziness, heart diseases.
WHAT TO DO TO PROTECT THE HEALTH FROM AIR POLLUTION?
In order to keep healthy in the conditions of severe pollution you need to cleanse your body from all incoming toxins in order not to give them the chance to develop incurable diseases.
The National Institute of Occupational and Environmental Health of Vietnam officially recommends to detoxify the body twice per year using a natural Ukrainian health supplement PECTIN COMPLEX that has a scientifically proven ability to eliminate heavy metals (lead, mercury, cadmiim, etc), and other chemical compounds like nitrates, pesticides, radionuclides.
PECTIN COMPLEX is absolutely safe, does not have contraindications and side effects. It is officially recommended for pregnant and lactating women, little children.
Be healthy and safe with PECTIN COMPLEX!