Air pollution is Vietnam's silent killer
17/07/2019
-
PECTIN COMPLEX
-
0 Bình luận
Grave air pollution in Vietnam's cities and towns, especially Hanoi, continues to cause severe health problems for Vietnam's growing urban population. However, no effective measures have been taken to deal with the situation.
Hanoi's average air pollution level last year was four times in excess of what is deemed acceptable by the World Health Organization Photo: Dung Minh
This week, Nguyen Van Chuc will undergo his second examination and treatment at the Central Hospital for Tuberculosis and Lung Diseases in Hanoi. He went in two weeks ago for the first treatment spell, which lasts up to 15 days.
Chuc, 58, has worked as a builder in Hanoi for more than 30 years. He was told by the doctors that he suffers from tuberculosis, which will need at least five months' treatment. His weight has been reduced to only 54 kilogrammes from the initial 70, within just one month.
"I have stopped my work for a month, right after I was found to have the disease. In my work, I frequently have direct contact with dust, sand, smoke, and cement," Chuc told VIR, with a cloth mask covering his pale face. "The treatment has cost me several millions of dong [$1 is equal to VND22,000]."
The silent killer
Chuc is not alone in the hospital, which receives hundreds of new patients suffering from respiratory and lung-related diseases every day. The patients always wear masks, and suffer from churchyard coughs. Talking with VIR, many of them said they had worked in dusty environments, and one of the major causes behind their diseases is air pollution.
Air pollution has become one of the most concerning health and environmental hazards not only in Hanoi, but throughout Vietnam. The issue covers political, social, economic, and environmental spheres. The effects of air pollution act on people's health over the years and have reached alarming levels.
Nguy Thi Khanh, executive director and founder of the Green Innovation and Development Centre (GreenID) – a Vietnamese non-profit organisation promoting sustainable energy sector development – told VIR that according to a newly-released GreenID survey of Hanoi's air quality, Hanoi enjoyed only 38 days with good air quality a year, based on air monitoring data compiled at the US Embassy in Hanoi.
"Hanoi's air pollution levels are rising to match China's smog-prone capital, Beijing," Khanh said. "The average level of air pollution in Hanoi last year was four times higher than what is deemed acceptable by the World Health Organization's (WHO) air quality guidelines. I would say that the city is on an air pollution red alert."
The survey was conducted from December 25, 2017 to January 10, 2018 with more than 1,000 people in Hanoi participating, 95.4 per cent of whom were Vietnamese, with the rest being foreigners.
Up to 99 per cent of respondents said they were interested in air quality. Some 74.7 per cent of respondents believed that the air quality is worsening and badly affecting their health.
According to the latest analysis by GreenID based on air monitoring data from US embassies in some major cities in the world, Hanoi's particulate pollution is now worse than the Indonesian capital Jakarta's. Things are unlikely to improve as Vietnam plans to build more coal power plants, which are one of the key pollution creators. Exposure to high levels of air pollution, especially over the long term, can affect the human respiratory and immune systems, and can also lead to heart disease and cancer.
The Ministry of Natural Resources and Environment (MoNRE) reported that traffic activities are responsible for about 70 per cent of air pollution in Hanoi.
"Hanoi has more than four million vehicles and traffic activities are accounting for 85 per cent of carbon dioxide emissions, which are very harmful to human health," MoNRE stated in a report on urban environment released a few months ago.
"According to a study recently released at the World Economic Forum in Davos, Switzerland, by US universities Yale and Columbia, Hanoi is among the cities in the world with the heaviest air pollution. Data used for this study is based on collection by satellites," the MoNRE report said. "Hanoi has 3.5 million people living in the inner city. On average, each person spends more than VND1,500 ($0.07) on treating respiratory diseases caused by air pollution every day. In total, they spend nearly VND2 trillion ($90.9 million) on the treatments."
WHO figures show that six out of the 10 diseases with the highest mortality rates in Vietnam are related to air pollution. – Do Manh CuongRepresentative, Health Environment Management Agency
Do Manh Cuong, a representative from the Ministry of Health's (MoH) Health Environment Management Agency, said that WHO considers air pollution "a silent killer", one of the major causes behind a high rate of mortality in Vietnam. "WHO figures show that six out of the 10 diseases with the highest mortality rates in Vietnam are related to air pollution," Cuong said.
Air pollution is mainly found in the Red River delta, the Ho Chi Minh City area, and the upper reaches of the Mekong Delta, where industrial production and construction activities are surging.
Le Viet Phu, an economic expert from Fulbright University Vietnam, also said that total economic losses due to early deaths caused by air pollution were 5-7 per cent of Vietnam's GDP or $11.4-15.9 billion last year, when at least 40,000 people died of diseases related to air pollution.
"The number of deaths caused by air pollution is four times higher than of those caused by traffic accidents, which is about 11,000 per year. It is expected that the annual number of deaths due to air pollution will rise to over 100,000 by 2035," Phu said.
In another report on Vietnam's air quality, MoNRE stated that Vietnam's urban areas have many different types of pollutants far exceeding permissible limits, causing health problems for people nationwide, especially in big cities like Hanoi and Ho Chi Minh City.
Over 4,200 in every 100,000 people suffer from bronchitis, while 6,900 in every 100,000 complain of throat diseases, the report stated.
In Ho Chi Minh City, the percentage of people suffering from tuberculosis due to air pollution topped the country at 0.18 per cent, followed by the provinces of Bac Giang and Quang Ninh (nearly 0.15 per cent each), Ninh Thuan (0.14 per cent), Dong Nai (0.13 per cent), and Haiphong (over 0.12 per cent). MoH figures also show that every year, tens of thousands of people in Vietnam suffer from diseases related to air pollution. About 4 per cent (3.76 million people) suffer from respiratory diseases. Those living in big cities like Hanoi, Haiphong, Ho Chi Minh City, and Dong Nai are much more prone to suffering from these diseases than people living in other localities.
Lack of effective measures
"Grave air pollution in urban areas, especially Hanoi, is due to many factors, including a rise in construction works; heavy industries including cement, steel, and coal; an increase in car and motorcycle use; and agriculture burning by farmers" GreenID said.
GreenID underlined that Vietnam lacks regulations on air quality as well as public awareness of the issue and of effective solutions to minimize the effects – such as home air purifiers.
The GreenID survey showed that despite the threat of pollution, many people remain unaware of basic air-related knowledge. Specifically, 43.1 per cent of respondents didn't know about the air quality index (AQI), and only 12 per cent regularly monitor the AQI.
AQI is a standard value that translates the concentration of key air pollutants into many levels of health concerns. The higher the AQI value, the greater the level of pollution and the resulting impacts on health.
But many patients like Chuc at the Central Hospital for Tuberculosis and Lung Diseases feel unfamiliar to AQI.
"I don't know about it [AQI]. No one instructed me to protect myself from air pollution. My sole measure to protect myself is using masks," Chuc said. "What I need the most now is to be able to breathe easier and stop my cough."
In June 2016, Vietnam's government launched a national action plan on controlling air quality until 2020 with a vision to 2025, planning to monitor emissions and improve air quality. The plan assigns lots of duties for ministries and agencies, while setting out many solutions to curb air pollution, such as green production, investment into new technology, installation of air monitoring stations, and limitation of the use of obsolete technologies in production.
However, while waiting for this plan to have tangible effects, hundreds of thousands of air pollution victims like Chuc in Vietnam still have to suffer, which has a heavy cost on their families – financially as well as emotionally.
As we live in such polluted urban environment, and ordinary residents can't help to reduce environmental pollution , at least we can protect the health from the hazardous impact of toxic pollutants.
Your health is your responsibility.
How to eliminate toxins that enter the body with polluted air of industrial cities? The answer is detoxification. Detoxification is taking health supplements that bind toxins in the body and eliminate them in a natural way. Vietnamese leading doctors like Doctor Hoang Khanh Toan, Head of Traditional Medicine Department, 108 Central Military Hospital and others, recommend to conduct a course of body detoxification twice per year using Ukrainian effective detox health supplement PECTIN COMPLEX. This is a unique product consisting 2 types of natural strong detoxifiers – sugar beet pectin and apple pectin, that bind heavy metals, nitrates, pesticides, radionuclides and other toxic compounds in body and eliminates them with urine, faces and sweat.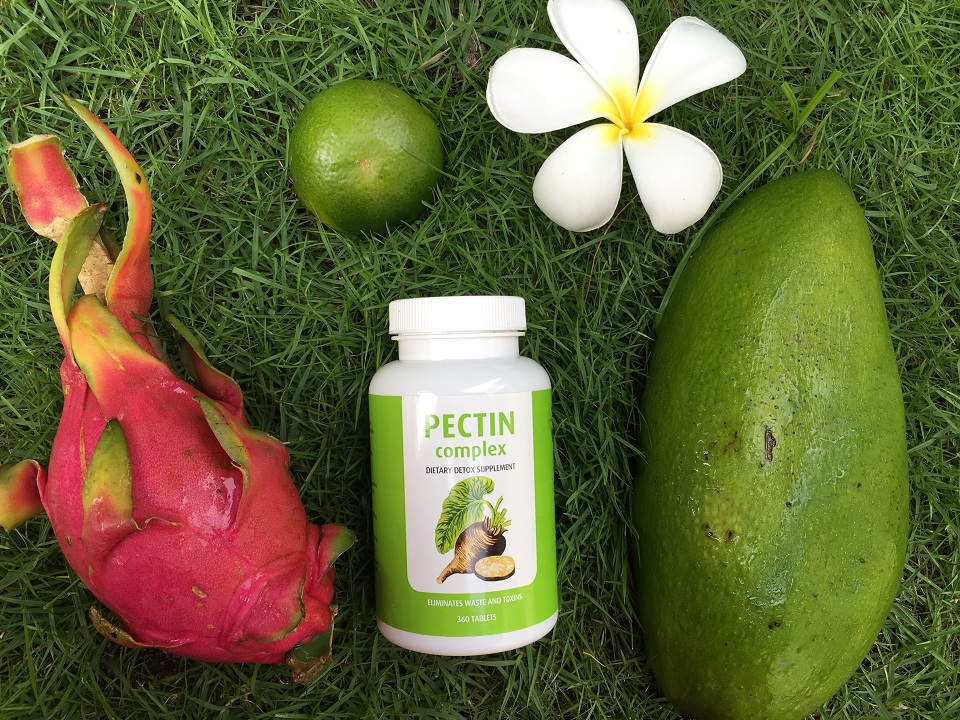 PECTIN COMPLEX makes cellular detoxification, cleansing not only your intestines, blood, but also internal organs and bones, because heavy metals are usually accumulated and deposited there.
PECTIN COMPLEX is 100% natural product, that's why it does not cause any allergic reactions, does not have side effects and contraindications, so it is absolutely safe for pregnant and breastfeeding women and little children.
PECTIN COMPLEX - power of natural detox!