QUALITY OF LIFE IN HANOI
09/11/2018
-
PECTIN COMPLEX
-
2 Bình luận
According to Numbeo ( the world's largest database of user contributed data about cities and countries worldwide, the Pollution in Hanoi, Vietnam is represented in such alarming figures:
| | | | |
| --- | --- | --- | --- |
| Air Pollution | | 85.81 | Very High |
| Drinking Water Pollution and Inaccessibility | | 61.97 | High |
| Dissatisfaction with Garbage Disposal | | 80.36 | Very High |
| Dirty and Untidy | | 78.17 | High |
| Noise and Light Pollution | | 66.43 | High |
| Water Pollution | | 79.23 | High |
| Dissatisfaction to Spend Time in the City | | 79.79 | High |
| Dissatisfaction with Green and Parks in the City | | 60.51 | High |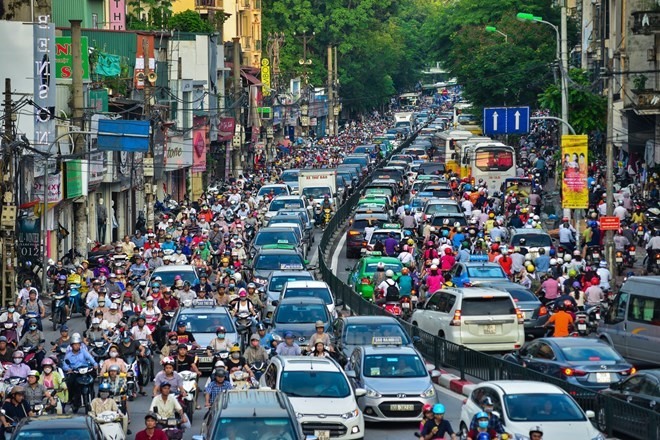 Traffic in Hanoi. VNA/VNS Photo
Vietnam is a beautiful country with breathtaking natural landscapes. But growing urbanization is causing cities to be overcrowded. Underdeveloped communal infrastructure is not ready to provide quality service to the rapidly growing number of residents. That's why due to low a quality of drinking water, noise, severe air pollution the health of urban population is rapidly deteriorating. In order to maintain good health and to prevent the development of serious environmentally dependent diseases, doctors recommend conducting timely body detoxification with the application of natural effective detox product. One of the most effective products for this purpose in Vietnam is a Ukrainian product PECTIN COMPLEX.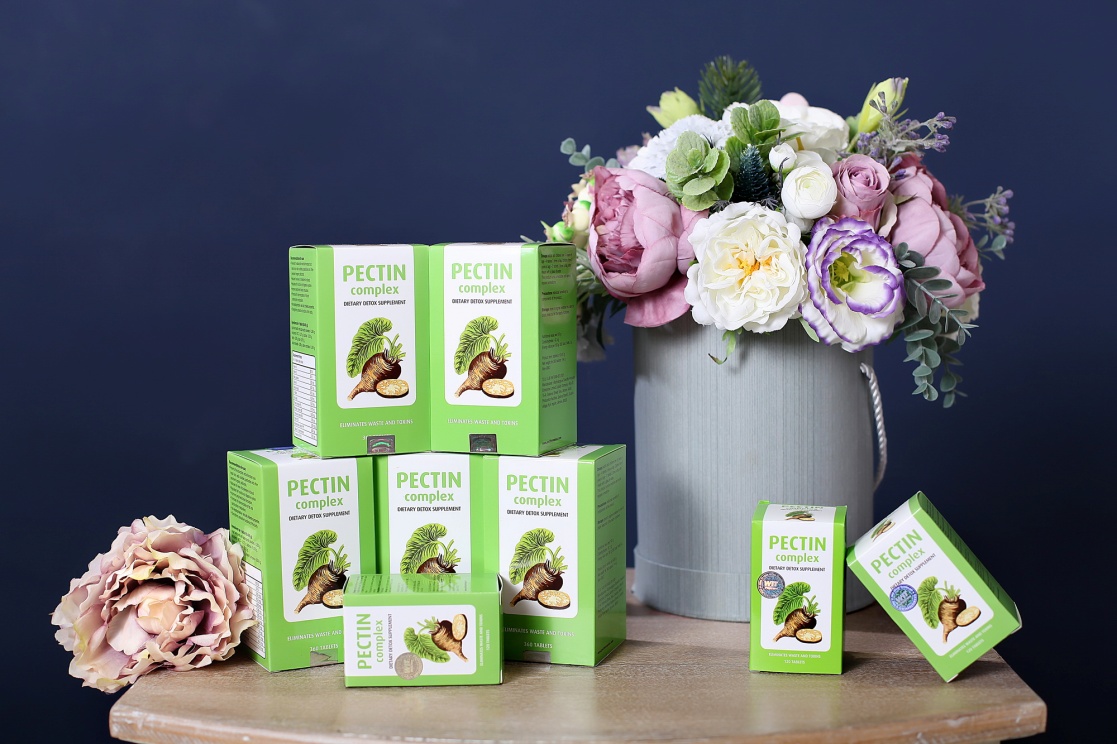 This product quickly but gently eliminates all toxic substances from the body, simultaneously strengthening the immune system, improving functions of digestive and cardiovascular systems , helping to reduce the level of sugar and bad cholesterol in the blood.
PECTIN COMPLEX has been successfully used in Ukraine for more than 25 years in Ukraine. It is officially recommended by the decree of the Ministry of Health of Ukraine for all people who live in ecologically disadvantaged regions for prevention of environmentally dependent diseases.
Moreover , PECTIN COMLEX has been already used in Vietnam for about 3 years – and during this time it has received recognition and high evaluation from customers and medical workers.
PECTIN COMPLEX was applied in state projects of the National Institute of Environmental and Occupational Health for support treatment of children and workers with lead intoxication in Hung Yen province and Bac Ziang city. The results of these programs of support treatment were really outstanding. PECTIN COMPLEX healed to decrease blood lead levels by 21-77%.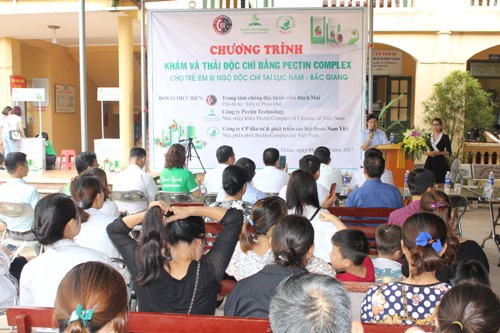 In 2017 and in 2018 PECTIN COMPLEX was awarded Golden Cups for excellent product quality and significant contribution to the health of Vietnam population by the Institute of Quality and Standardization and The Association of Health Supplements of Vietnam.
PECTIN COMPLEX is a multifunctional health product for all the family, safe for all its members including pregnant women, breastfeeding mothers and children.
Be healthy and vigorous with PECTIN COMPLEX!